Performance Air Conditioning & Heating provides you with the service you deserve
At prices you can afford
HVAC Contractor in Mooresville, NC
Since 2007, Performance Air Conditioning & Heating, LLC has provided homes and businesses throughout the Mooresville, Davidson, Huntersville, and Charlotte, NC areas with complete HVAC services. We specialize in the installation, repair and maintenance of all HVAC brands, including Goodman and Trane. Look to us for same-day service calls whenever possible and workmanship that keeps your climate control systems functioning flawlessly. Contact us today for a free estimate on service.
---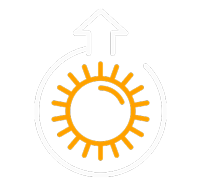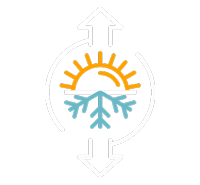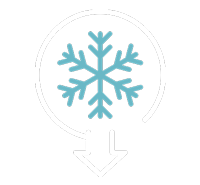 Full-Service HVAC Company Here to Serve Your Needs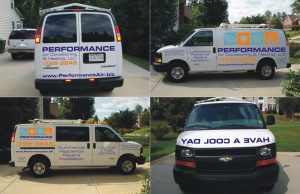 Clean, comfortable, climate-controlled air is something we tend to take for granted. But when the furnace stops warming our homes or the A/C unit fails on our commercial space, we learn to appreciate a working HVAC system real fast! Hopefully, you never run into a situation where your forced air fails, but if you do, turn to Performance Air Conditioning & Heating, LLC. We're a full-service HVAC contractor in Mooresville, NC, delivering comprehensive installation, maintenance and repairs to home and business HVAC systems.
Our experience with HVAC repairs and maintenance spans more than a decade. We have a strong reputation for the caliber of work we deliver, and our customers can feel the difference immediately when we're done. Whether your system is completely dead or there's something just not right about it, we'll dig in and get to the bottom of the problem. Expect a quick solution that works, often same-day. We know how important climate control is to your quality of life, so we don't mess around and waste time in fixing things!
We provide great service at a great price, with upfront pricing and quotes
Our business is community-focused and family-oriented. Trust us to keep our word.
Our HVAC contractors are fully licensed, bonded and insured for your peace of mind.
We work on residential and commercial HVAC systems, servicing all makes and models.
There's not much we can't do when it comes to HVAC services in Mooresville, NC. Our knowledgeable team can work on all makes and models of furnace and A/C unit, no matter the size or capacity. We're able to facilitate new air conditioner installations, urgent repairs and routine maintenance. Rest assured that while we're working fast, we're also working with precision. We make our work count—it's why our customers don't hesitate to call us whenever something is wrong! Give our HVAC company a call for yourself and let us work our magic on your HVAC system, so you can get back to appreciating and enjoying it.
Proudly offering HVAC installation and repair to the following areas:
Mooresville NC
Davidson NC
Huntersville NC
Charlotte NC
Lowesville NC
Mocksville NC
Salisbury NC
Statesville NC
Hickory NC
Concord NC
Charlotte NC
Mecklenberg County NC
Iredell County NC
Mt. Mourne, NC
Need Climate Control?
If your heating or cooling isn't up to standard, give our team a call. We'll handle the repairs and maintenance, or install a completely new system to keep you comfortable at all times. Contact us today at 704-799-3245.